FACIAL SERVICES
Anti-Aging, Signature and Specialty Facials, Microdermabrasion and Chemical Peels
Whether you are seeking a pampering, wellness, relaxation massage session, or revitalizing yourself through a fabulous facial or indulging your senses in a full-service spa treatment, The Hands On Experience will leave you feeling pampered and rejuvenated! Nobody does Facials and Body Treatments better! Spend some quality time with your loved one. We offer side-by-side facials for couples. They're great for friends and mother / daughter combinations
The skin provides an honest mirror of our inner-health and well-being. A relaxing facial is good for the skin and for the soul! So, take the time to pamper yourself or a loved one as you face each day looking and feeling your best!
The skin is the body's largest organ, performing several functions, including protecting us from invasion by foreign substances and serving as the transfer point for the release of toxins from our bodies. Facials are relaxing, deep skin treatments that cleanse, rehydrate, and rejuvenate the skin, with the added bonus of minimizing skin blemishes, helping to reduce acne, sooth dry skin, and of course, helping reduce the signs of aging. Facials vary depending on your skin type, type of treatment recommended, products chosen, and the client's age.
When it comes to Teenagers, a facial can offer a little self-esteem boost. Adolescence is one of the most difficult stages of our lives. During this dynamic period, hormonal pressures, peer pressure, high expectations to achieve in competitive sports and overloaded schedules create stress for teenagers. And let's face it, a happier teenager makes for a happier family!
Perhaps even more crucial, teen facials and massage can help improve body image and sleep patterns, and contribute to decreased depression, anxiety, and stress. This keeps a teen connected to her body, even as it morphs in confounding ways. Many teens are often self-conscious, and not happy with their bodies. Peer pressure at school and in social situations can also add to stress that many teenagers already experience in their normal day-to-day lives. Contact us with any questions or concerns.
Therapeutic Facial
Therapeutic Facials involves:
Therapeutic Facials Benefits:
Helps reduce the signs of aging
Removal of blackheads and clogged pores
Relaxing, deep skin treatments that cleanse, rehydrate and rejuvenate the skin
Why should I get a facial?
Facials offer you the opportunity to work with a professional skin care specialist who will analyze your skin, to help you improve your complexion and show you how to take proper care of your skin.
Facials involve an analysis of the skin, cleansing, exfoliation, steam, massage, and facial mask custom tailored for your individual skin type and concerns. They help remove the dead, dull outer layer of cells whisking away daily pollutants and toxins, resulting in skin the glows with radiance.
How often should I get a facial?
For most skin types it is recommended to get a facial every 4 to 6 weeks. However, many people will practice great skin care at home and will visit us just occasionally. Your esthetician can recommend a personalized schedule depending on your skin type and/or conditions.
What are additional benefits of getting a facial?
There are many benefits to getting a facial, some of them include: a customized deep cleansing and exfoliation, removal of blackheads and clogged pores resulting in a more even texture and improved appearance, detoxifying and hydrating the skin by increasing circulation to assist the slowing of the aging process.
Can I get a facial if I have skin conditions such as Acne, Rosacea, and/or Sensitive skin?
Absolutely! Because the products are customized specifically for your individual needs almost everyone can enjoy the relaxing and beneficial results of a facial.
Is it possible to break out after a facial?
Break outs may happen after an intense cleansing that includes extraction of blackheads and clogged pores. We take our treatments one step further, helping to prevent these break outs, by including a short high frequency treatment if needed to reduce any bacteria that may have been disturbed during the extraction process.
What is a High Frequency treatment?
This is a painless method of using ultra violet light to destroy the bacteria present in a blemish, and can help heal existing acne lesions. With 4 to 8 weeks of regular treatments, up to 70% of moderate Acne can be reduced.
My skin is starting to sag, and I am starting to see wrinkles appear in certain areas of my face. Will a facial help me?
Facials are a great preventative treatment to help you beat wrinkles before they occur. Facials generally include facial massage. This helps to increase blood circulation and relax the facial muscles, which in turn detoxes the skin and helps reduce the appearance of wrinkles.
Facial Treatments and Facial Prices
Signature Facial 50 minutes - $75.00 | 60 minutes - $90.00 | 90 minutes - $135.00
Your skin will benefit from this facial due to the use of products that fight free radicals and powerful antioxidants. You will leave with nourished, balanced and healthy skin! Customized for all Skin Types.
Acne Blaster Facial 50 minutes - $75.00 | 60 minutes - $90.00
This facial is designed to clean, heal and rid the skin of excess oil & bacteria due to the use of an antibacterial cleanser, extensive extractions, and an oil absorbing mask to clear skin of breakouts and calm irritations. You will leave with a visibly brighter complexion and balance restored to your skin.
Dry/Sensitive Skin Treatment 50 minutes - $75.00 | 60 minutes - $90.00
Designed to rehydrate and nourish dry or sensitive skin. Nourishing oil, hydrating cream, and a protective sun block are used for conditioning and restoration.
For the Fella's Facial 50 minutes - $75.00 | 60 minutes - $90.00
Look better than you have in years with this cleansing and soothing hot towel treatment designed specifically for the skin care needs of men. You will leave with a fresh and youthful appearance and leave with simple strategies for a home regimen including anti-aging techniques. Customized for your Skin Type.
Back Facial 60 minutes - $105.00
This thorough yet relaxing facial is a deep cleaning and de-stressing treatment specifically designed to clean, exfoliate and hydrate the often neglected back and shoulder area. The treatment begins with a facial specific to your skins needs and completed by a therapeutic massage to address your needs from the outside in. Oily and acne affected skin.
Specialty Facial Treatments
Microdermabrasion 60 minutes - $135.00 | Pre-paid Package of 6 is $654 or $109 each
Microdermabrasion is a skin resurfacing treatment which utilizes a stream of micro-crystals projected onto the skin and then vacuumed away. This unique procedure removes dead and flaking skin and stimulates the production of young skin cells and collagen. It is the ultimate advancement in non-invasive, non-surgical skin conditioning.
This procedure is ideal for: Leaving skin feeling smooth, soft and renewed, Minimizing fine lines and wrinkles, Addressing hyper-pigmentation problems, Acne and chicken pox scars, Stretch marks, Improving skin tone, Correcting skin damage, Note: If you are using products containing alpha hydroxy acids (AHAs), glycolic acid, Retin-A or vitamin C, please discontinue use 48 hours prior to microdermabrasion.
Ageless Cyto-Luxe Facial 50 minutes - $95.00 | 60 minutse $110.00
This facial uses products that have age defying antioxidants and peptides that help wipe away the effects of aging. Includes a targeted wrinkle treatment for younger looking skin. Customized to all Skin Types!
Freeze Time 50 minutes - $105.00 | 60 minutes - $120.00
Facial with instant targeted wrinkle treatment using Age Reversal Technology, Freeze 24/7. The latest innovation in anti-aging which produces an instantaneous, visible reduction in the appearance of fine lines and wrinkles. A light anti-aging emollient serum soothes delicate tissue around eye area while stimulating blood circulation, alleviating dark circles and puffiness followed by a targeted treatment cream that diminishes the appearance of fine lines and wrinkles within minutes of application.
Vitamin C Facial 50 minutes - $105.00 | 60 minutes - $120.00
Loaded with vitamin C and designed to reduce the appearance of fine lines and wrinkles as well as stimulate the natural production of collagen. This facial will help firm, smooth, and brighten the skin to maintain general skin health and bring back its youthful appearance. All Skin Types.
Illumi-Layer Facial 50 minutes - $105.00 | 60 minutes - $120.00
Recommended for aging skin, or skin in need of brightening, tightening, and in need of a "pick-me-up". Purifying cleanser and tonic are used to refresh, renew serum and flower enzyme for brightening, and the facial is finished with a mask for restoration.
Enzyme Facial 50 minutes - $105.00 | 60 minutes - $120.00
For dry or aging skin, acne-prone skin, and/or dull skin. This exfoliating treatment uses enzymes to revitalize your appearance.
Facial By Design For Him Or Her 60 minutes - $165.00 | 90 minutes - $200.00 | 2 Hour - $250.00
Custom Therapeutic Facial and Custom blended spa enhancements includes Lavender & Chamomile Herbal Eye Tea Bags, Kissable Lip Treat, aromatherapy, retreat for the feet scrub, European mud, hydrating hand, balm and herbal scalp oil.
Moor Mud Facial 75 minutes - $125.00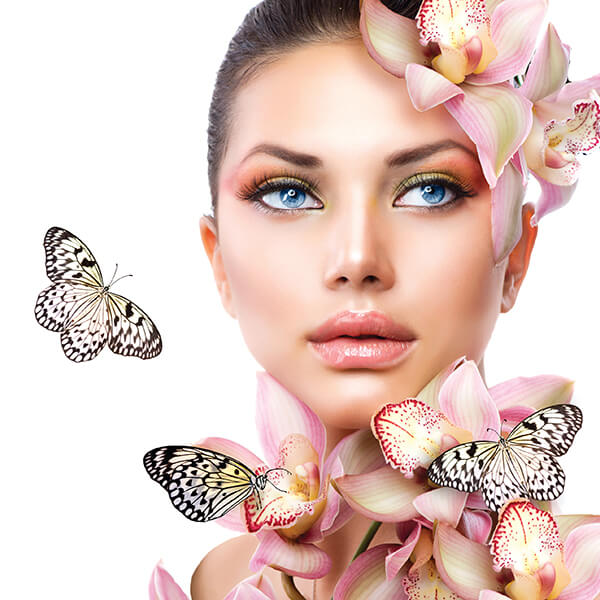 With its antibiotic properties and detoxifying effects, the Moor Mud facial is a very effective treatment for oily and acneic skin conditions. The mud is comprised of herbs and medicinal plants that have been broken down and preserved for thousands of years that will help keep your skin clean and clear of excess oil and bacteria.
24K Gold Facial and 24K Gold Facial Masque
Feels Like Spa, Work Like Therapy ..Forget the diamonds…
24 Carat Gold Facial 60 minutes - $180.00
If you're looking for something for that hard-to-show-for luxury lover in your life, please look no further than our 24K Gold Facial. Formulated with pure gold, it prevents dull skin by facilitating blood circulation and minimizes the appearance of pores, wrinkles and blemishes.
24 Carat Gold Collagen Add - On Mask $50.00
Facilitate metabolism to help the skin cells self-produce collagen, fight free-radicals, and restores the skin to a revitalized, hydrated and youthful appearance.
24 Carat Gold Facial and Gold Collagen Combined Facial and Mask $210.00
Combine the benefits of gold and collagen.
24 Carat Gold Eye Mask Add- On Mask $15
Great For Anti Aging, Dark Circles & Puffiness
24 Carat Gold Collagen Gel Lip Mask Add- On Mask $15
For Moisturizing, Anti-Wrinkle, Anti-Aging, Nourishing & Hydrating Lips
Therapeutic Exfoliating Facial Peels
30 minutes – $45.00 (Peel only or add on service), 60 minutes – $120.00(Includes therapeutic facial)
Results oriented facial treatment consists of the customized use of Alpha Hydroxy Acids, Beta Hydroxy Acids and/or Enzyme-Based Peels as a skin refining mask designed to promote the rapid release of dry, dead skin cells that cause poor surface texture and dull complexion color. Depending upon your goals and your skin's sensitivity level we can design a treatment to address skin concerns such as fine lines and wrinkles, sun damage, age spots, acne scars, and skin "roughness." Your skin will be brighter, hydrated and you'll notice an improvement in skin tone and texture right away. Visible results after 1 treatment. Significant results achieved with 6 monthly treatments. Suitable for Most Skin Types.
Brighten Up
Removes dry, dead skin cells and normalizes cell turnover. This treatment infuses antioxidants and is hydrating to the skin.
Rescue Me
An antiseptic exfoliant that deeply cleanses pores. Excellent treatment for acne and aids in overall skin rejuvenation. Recommended for acne, mild rosacea, hyperpigmentation and rough skin.
Tighten And Tone
Improve the appearance of aging skin, uneven texture, and tone. Recommended for aging skin, acne, sun damaged, and hyperpigmentation.
Sun Damage Control
Exfoliating and moisture retention. Will promote softer, smoother skin, as well as improvements in fine lines. Good for dry, dehydrated, aging, sun damaged skin and hyper pigmentation.
Facial & Microdermabrasion Videos
Related Pages
Forms

NYS law states that we must maintain a record for each...

Visit Page

Hands On Policies

We reserve time especially for you. Unless you...

Visit Page
Infrared Sauna

Is an effective tool for natural healing and prevention...

Visit Page

Body Care Treatments

Make your skin feel younger and look softer with...

Visit Page

Wedding Services

To Your Bridal Party or Parents with The Perfect Spa Treatment!

Visit Page