Long Island Massage Spa Party Come To You!
Let Us Bring The Day Spa To Your Doorstep!
We Come to Your Home, Hotel Room or Your Choice of Location
We will transform your room or rooms into a Pampering Oasis!
Revive your spirit… indulge your senses… relax in comfort
Let us transport you and yours, away from stress ….
without even leaving your place….
We Bring the Spa and the Ahhh to you!
We bring the Ahhhh and the Spa to You! When Massage is one part of the experience…
Let us create a Pampering Oasis for you and yours! We bring the Spa decor from lighting to aromas…
From roses to chocolates….  to hand soaks and foot soaks….  and more…. Make Memories!
"Life is not measured by the breaths we take but by the moments that take our breath away."
Which experience For You and Yours?
Have a Spa-riffic Party at Home!
The Spa Party is the newest and hottest trend in unique celebrations for any occasion, from birthday parties, to bachelorette parties, to incentives and rewards for employees. On a place like Long Island, where everyone is always searching for the most engaging affair, a spa party will provide all of the enjoyment you desire.
Hands On Spa Parties and Special Events can range anywhere from intimate events for six guests in your home to elaborate parties at offices, hotels, restaurants and conference centers. Private spa parties bring people together in a soothing environment that reawakens and rejuvenate the senses. Relaxing sounds, music and scents invite you to lose yourself and savor the moment.
Guests take turns receiving top notch spa services in addition to enjoying the all-inclusive standard amenities. Gorgeous decorations, soft music, lighting and spa ambiance, help assure this becomes a day to remember! Delicious healthy food can also be included! Looking to Just Add Some Relaxation Stations or Services without the Spa Party set-up? With our Simply Spa Services you can do just that! Choose from Relaxation Stations that can include Swedish Massage, Therapeutic Facials or even consider our most popular station of all, our Mell-ow Shot station!
Spice up your event with Spa Services!
Looking for the ultimate gift or a unique way to thank a friend or colleague? Do you have clients to entertain, milestones to celebrate, or just want an evening with the girls or a mom's night in/out? Relaxation and rejuvenation is the hottest trend for these special types of gifts and gatherings. Popular events include…
Mother' Day, Father's Day, Valentine's Day, and Secretaries Day.
Thank You's for friends, family, spouses and clients
Milestones to Celebrate such as graduations, anniversaries, and birthdays
Wedding showers, receptions, and bridal parties
Corporate Events such as employee recognition, health and wellness fairs, meetings, conventions, and tradeshows
Sporting Events include golf tournaments, marathons, and biking events
Any other Custom Events
Hands On Mobile Massage and Spa Party are also for:
Anniversaries Baby Showers
Bachelorette/Bridal Showers
Bat and or Bar Mitvah
Block Parties
Birthdays
Corporate Events.
Customer/Client Appreciation Day
Divorce Parties
Family Reunions
Fundraisers
Girls Night In or Out.
Grand Openings
Holiday Parties
New Years Eve
Product Launches
Sales Incentives
Super Bowl
Staff Appreciation
Trade Shows
Expos and Just Because!
Massage for The Masses

Mell-ow Shots
OUR MOST POPULAR SERVICE AT $10.00 PER PERSON! Share with friends or family for $10 per person! Yes, and that includes the Gratuity! (1st 2 hours only)
Our Licensed Massage Therapist circulates around your venue or party & provides your guests with a spa bar of aromatherapy lotion Mell-ow shots, that are used for mini massages of the neck and shoulders or arms and hands. If you prefer, a stationary station can be set up. This service takes up NO room because there's not ANY equipment needed, accept for our therapist's magical hands and the lotions which can be set up on any table or counter.
Mell-ow Shots are done in a regular chair, in an upright position therefore make-up and hair are not at all effected. Collars are simply moved over, or the massage can be done directly over the shirt. Focus is usually on the neck and shoulders which will often feel like an Instant Mood Shifter! These short sessions are perfect for the work environment! Customarily they can be from 2 minutes to 10 minutes per person.
Affordable at $200.00 per Mell-ow Shot Station (plus $40.00 gratuity) for 2 hours' worth of services for a total of 24 guests.
$120 each additional hour plus gratuity.
Don't have 24 Guests? No Problem! Simply Split the 24 shots among the guests you DO have! Everyone will get MORE services!
Traditional Chair Massage
Chair massage is a short massage, typically from 10 to 25 minutes, although the time can vary from 2 minutes to 30 minutes. Chair massage is done through the clothing. It typically focuses on key tension areas in the back, neck, shoulders and arms. A Licensed Massage Therapist performs it in a specially designed ergonomic massage chair.
It is often referred to as "on-site massage" since the massage chairs are portable & are usually brought into a workplace, trade show and events. However, this kind of onsite massage service is also commonly referred to as simply "chair massage", "corporate massage" and sometimes as "seated massage". $120 an hour plus gratuity
Hot Stone Back Massage
Traditional Corporate Chair Massage done over clothes without the use of oil. A Hot Stone Sampler will melt clients/ staff/ employees/ guests, into oblivion.  $130.00 per hour.
Swedish Table Massage
Time will be shared amongst guests. Four Guests would receive approximately 15 minutes each, 3 guests would receive approximately 20 minutes each, etc. Minimum 2 hours $135.00 per hour
Seasonal Foot Ritual Reflexology
Oh! those barking dogs! Soothe them with a quicky dry brush exfoliation, a reflexology-inspired pressure point massage followed by a seasonal finishing lotion! Fall – Pumpkin Spice, Winter – Peppermint Stick. Spring- Champagne and Rose or Chocolate, Summer – Mango or Coconut Lime $135.00 per hour
Enhancements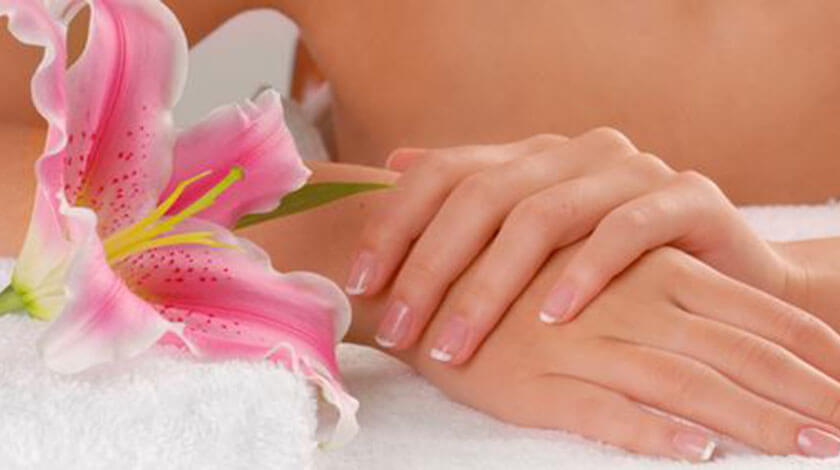 Lush Hand Treatments
100 % pure Spa Feeling! A rich, soft, warming balm leaves skin perfectly hydrated. $15 per person when combined with our Relaxation Station. Event Hostess Necessary
Face Refresher Fabric Masque
Not quite a facial, but it is quite relaxing! $5.00 per person when combined with our Relaxation Station. Note- Not done by an esthetician! Event Hostess Necessary
Chocolate Covered Strawberries or Oversized Hand made Chocolate Truffles
Seasonal Pricing. Arrangements Can Be Made.
Related Pages
Forms

NYS law states that we must maintain a record for each patient...

Visit Page

Hands On Policies

We reserve time especially for you. Unless you...

Visit Page

Spa Parties

You and your guests slipping into soft, warm bathrobes...

Visit Page
Teenagers and Massage

Oh, to have a teenager! Oh, to be a...

Visit Page

Wedding Services

To Your Bridal Party or Parents with The Perfect Spa Treatment!

Visit Page