ONE DAY SALE 
ESCAPE • DISCONNECT • DECOMPRESS
From pain or stress or both!
Monday, June 21st – Friday, June 25th, 2021
Must use before 11/19/2021 for full service
Good for 5 years for $'s paid!
What you need to know:
✔  Our ONE DAY SALE will last 5 days so we don't have the usual crowd.
✔ There will be a limit of 6 ONE DAY SALE CERTIFICATES per person. No exceptions.
✔  We would appreciate pre-ordering via email or telephone. An appointment time to pick them up will be arranged.
✔ You may purchase up to 6 gift certificates for yourself.
✔  ONE DAY SALE certificates will expire on 11/19/2021. If not used by 11/19/2021, they will still be good for the dollar amount paid.
✔  One Day Sale Certificates are CASH or CHECK ONLY.
✔ 60 Minute Medical or Relaxation Massage = $25 off = $65
✔ 90 Minute Combination or Relaxation Massage = $35 off = $90 (yes, this is correct!)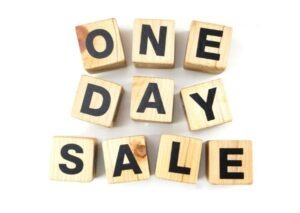 Give us a call at 631-462-4263.
If we don't answer, please leave a message. Email us at onedaysale@healthandrelaxation.com
Tell us what number to reach you at and we will call you to place your order.
PLEASE DO NOT WALK-IN FOR PURCHASES WITHOUT CALLING.
Remember, these certificates cannot be replaced if lost or stolen. The session value expires 11/19/2021
but the dollar value will be honored for 5 years.
As a reminder:
Our top priority has always been to bring an unparalleled safe experience of healing and rejuvenation to our clients, and our resolve is stronger now than ever before. Our team has been hard at work to raise the bar of hygiene and sanitation, as well as considering every step of treatment processes to ensure we meet your needs in a focused and safe manner that is in accordance with government guidelines.