Medical Massage Therapy and Advanced Restorative Techniques
Medical Massage Therapy
Pain. Injury. Disease
Focusing on specific areas for specific reasons
Advanced Medical Massage and restorative techniques to re-educate the muscle, fascia and more.
No-Fault Insurance and NYSHIP accepted
Many insurance companies are reimbursing clients. Call yours!
Centrally located in Commack, Long Island, near me
The significant impact chronic pain has on 50 million Americans is a concern for
all health care providers. Chronic pain sufferers are among the most underserved patie
nts in the United States, further exacerbating this growing public health crisis. This group of patients faces many challenges –appropriate access to care, lack of validation of pain as a significant problem, the invisibility of pain and long-term insurance struggles.
Our goal is to provide the best possible care for patients with chronic pain and understand their need for specialized attention.  In our practice we work with people wit
h acute and chronic pain, in addition to anxiety and stress. We strive to provide the highest quality care and outcome based massage therapy services. We believe you will find that we offer superior care and we understand the importance of keeping the doctor informed of their patient's care. Evaluation and progress reports will always be sent in a timely manner. Patients will always be referred back to their doctor regarding questions, concerns or additional needs.
We accept NYSHIP and no-fault  insurance for auto accidents. Many other insurance companies,  are reimbursing our clients for their sessions. Call us to find out if your's will cover your session!
Self-Pay Pricing
We offer an economical Self-Pay Program for families and individuals without insurance or with insurance we do not accept. You can see these prices on this site
You are in good, trustworthy hands with Hands On HealthCare! Our practice was established in 2000. Our reputation and reviews are second to known. Without you there is no us! We are passionate about what we do and we love what we do, hence, you will love what we do, too!  At Hands On, we respect you and your time, therefore we run on time. In addition, our "hour" sessions are truly an hour of Hands On time, not the 50 minutes that other places refer to as an hour. So give us a call today and begin or continue your journey to good health and wellness!
Intention
The intension is to relieve symptoms and locate the cause of the pain or discomfort
To reach rapid and sustained results for varying disorders (may include pain injury and disease processes such as Carpal Tunnel Syndrome, TMJ, Herniated Disc and much more)
Help you not only to feel better but TO GET BETTER
Goal (vary depending on individual needs)
Session
geared to make a permanent change in the soft tissue and feedback will be necessary during the session. Your comfort level is address using a scale of 1-10. This is based on measurable results and specific therapeutic outcome
Areas treated
will be determined by evaluating the symptoms and the cause of the pain or discomfort. The therapist will look for areas of pain and tension, however a restriction in one area of the body will negatively affect other areas of the body and those areas will be assessed as well.
Frequency
research has shown that 2-3 times a week is ideal to make a meaningful improvement, 2-4 weeks is the usual timeframe but will vary based on individual needs.
+ Medical Massage Therapy Pricing
BodyFix Massage Therapy Session Prices
DURATION
30 minutes
45 minutes
60 minutes
BodyFix Massage Sessions (Pre- Paid Series)
DURATION
30 minutes
30 minutes
SESSIONS
6 sessions
12 sessions
45 minutes
45 minutes
60 minutes
60 minutes
6 sessions
12 sessions
6 sessions
12 sessions
+ Conditions Commonly Treated With Medical Massage
Allergies
Anxiety
Arthritis
Asthma and Bronchitis
Bursitis
Bunions
Carpal Tunnel Syndrome
Chronic and Acute Neck Pain
Chronic and Acute Shoulder Pain
Chronic and Acute Low Back Pain
Chronic and Acute Elbows Pain
Disc Problems
Frozen Shoulder
Fibromyalgia
Headache and Migraines
Insomnia
Myofascial Pain and Tendonitis in Neck
Myofascial Pain and Tendonitis in Shoulders
Myofascial Pain and Tendonitis in Low Back
Myofascial Pain and Tendonitis in Elbows
Myofascial Pain and Tendonitis in Knees
Myofascial Pain and Tendonitis in Ankles and Feet
Muscles Sprain/Strain in Neck
Muscles Sprain/Strain in Shoulders
Muscles Sprain/Strain in Low Back
Muscles Sprain/Strain in Elbows
Muscles Sprain/Strain in Knees
Muscles Sprain/Strain in Ankles and Feet
Pediatric Disorders
Pelvic and Menstrual Problems
Post Mastectomy/Lumpectomy Scarring and Pain
Post-surgical dysfunction
Postural Issues
Pregnancy
Repetitive Strain Injuries
Restriction of Motion
Rotator Cuff Syndrome
Sacral/Coccygeal Dysfunction
Scars
Scoliosis
Sinusitis
Sports Injuries
Sciatica
TMJ (jaw joint dysfunction)
Tennis Elbow
Ulnar Neuritis
Whiplash
+ NYS Health Insurance
Very often Massage Therapy and or Myofascial Release (MFR) is covered by insurance. United Healthcare, some of the Empire plans, etc. are reimbursing our patients for their medical massage treatments. Please contact your insurance carrier and find out if Massage Therapy, procedure code 97124 and or MFR, procedure code 97140 or is covered when given by a Licensed Massage Therapist. If so, let us know so we can discuss the proper paperwork needed for you to be reimbursed. You will need a diagnosis in order to submit to your carrier therefore a prescription will be needed from your doctor so that we can use it on your paperwork.
+ No-Fault Insurance
As of December 15, 2019 we will not be taking on any NEW NO-FAULT PATIENTS. We will start again with new patients on 1/20/20.
Sorry to hear you were in a car accident. We would like to help you through this challenging time. To treat you, we will need a prescription from your healthcare provider with a proper diagnosis on it and it must read that it is for medical massage, not physical therapy. We will need to verify that you have open benefits. Please submit this form completely and submit it to us. Call and inform our office. We will make an appointment for you for an evaluation and treatment once we have verified benefits.
NO-FAULT BENEFITS VERIFICATION FORM
We will also have you complete a Medical History form and additional paperwork as well will be necessary. Please keep in mind that
Clients must inform Hands On HealthCare Massage Therapy, P.C., immediately should they decide to seek the services of a Physical Therapist, Chiropractor or another Massage Therapist due to some insurance companies' regulations.
Clients generally cannot have any other medical care on the same day as they receive treatment from us and will be responsible for any fees not covered by your insurance company.
Our 24 hour cancellation and rescheduling policy also applies to our patients that use no-fault insurance for payment. Due to the fact that insurance does not cover cancelled, rescheduled or missed appointments, we do require that the client, not the insurance company, pay for any missed appointments, late arrivals or cancelled appointments.
Very often an Independent Medical Exam (IME) will be ordered from the insurance company. Often, benefits will be denied immediately following the IME. You must notify us of your IME and you will be responsible for any payments not made by your insurance company. Very often patients decide to put their therapy on hold once they have the IME and begin again once it has been approved by the insurance company.
No-fault patients must be seen by a variety of our therapists and weekend appointments may be limited
Outcome-Based Massage Therapy Services
Working with other Health Care Providers
More and more medical professionals are becoming more knowledgeable about the health and lifestyle benefits of our services. In addition, primary medical doctors, internists, orthopedists, neurologists, and chiropractors are all now prescribing massage therapy services to treat injuries, pain, and illnesses. We have come a long way since the days when massages were simply a way for someone to relax.
Medical Massage at Hands On
Our therapists are constantly undergoing professional training and continuing education. The Licensed Massage Therapists that have completed our in-house training are considered Advanced Medical Massage Therapists. Those LMTs that have studied directly under John Barnes and practice JB Myofascial Release or are a Certified Manual Lymph Drainage Therapist are referred to as an Advanced Integrative Manual Therapist.
Advanced Medical Therapy for Pain, Injury and Disease
When it comes to advanced medical therapy and advanced massage therapy services, you can always place your trust in the skilled and experienced professionals at our treatment center to deliver the relief from chronic pain that you need. We offer a wide range of outcome-based massage therapy services for you to choose from, including the following options:
Massage  Therapy  used  to  be  considered  a  part  of  complementary  or  alternative  medicine,  but  it's  popularity  has  now  brought  it  to  the  forefront  of  mainstream  and  conventional  medicine  and  pain  management.  It's  often  used  for  a  wide  range  of  medical  conditions  and  situations.  Many  studies  have  found  massage  helpful  for:
Pain, Injury, Disease

Muscle and Joint Stiffness

Blood Pressure Control

Infant Growth

Sports-related Injuries

Boosting Immunity
Symptoms Related to Cancer Treatment

Stress Relief

Managing Anxiety and Depression

Improving Posture

Assisting in Assisting in Maintaining An Optimal Lifestyle
We are a Recommended Community Provider For Memorial Sloan-Kettering Cancer Center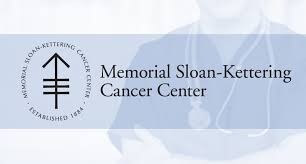 Wellness for Cancer, the first organization to establish standardized, objective, cancer-focused training and business criteria for the spa and wellness industry, has certified Hands On HealthCare Massage Therapy and Wellness Day Spa to provide treatments and services to clients who have experienced or are living with cancer.  As a member of the global Spafinder Wellness 365® Partner Network, we are recognized as a provider of safe, therapeutic services for cancer patients.

Who are massage therapists?
Massage therapists are licensed health professionals who apply a variety of scientifically developed massage techniques to the soft tissue of the body to improve muscle tone and circulation. Massage therapists work to enhance well-being, reduce the physical and mental effects of stress and tension, prevent disease, and restore health.
Does Hands On accept insurance?
We accept no-fault insurance and in addition, many insurance companies are now reimbursing patients for medical massage and myofascial release. The patient should contact their insurance carrier and find out if MFR, procedure code 97140 or Massage Therapy, procedure code 97124 is covered when given by a Licensed Massage Therapist. If so, let us know so we can discuss the proper paperwork needed.
How do I determine what type of massage therapy my patients should have and whether they need to see someone who specializes in a particular massage technique?
The best approach is to find a qualified, professional massage therapist who can determine and/or recommend massage appropriate for the situation. You can always count on Hands On to offer a diverse range of services or to refer when necessary.
What does a massage therapist do that a physical therapist usually does not?
Massage Therapists focus on the normalization of soft tissues affected by stress, injury, and illness through the use of manual techniques that improve circulation, enhance muscular relaxation, relieve pain, reduce stress or promote health and well- being. These techniques may include, but are not limited to soft tissue manipulation, active and passive stretching, myofascial release and trigger point therapy. Application of hot and cold therapies is permitted when necessary. Massage Therapy does not consist of strengthening the muscles or exercise. Licensed Massage Therapists do not diagnose, however they may include assessments, such as a range of motion evaluation, in order to monitor changes and or goals. Massage therapists have extensive training specific to their field. Physical therapists have training in basic massage, but not the specialized education of massage therapists.
Does the patient have to completely disrobe?
Some forms of massage may be performed with the patient fully clothed.
What techniques do massage therapists use at HOHCMT?
Our Massage therapists use many different massage techniques and methods. These include the following, among others: Medical Massage, Swedish/European Massage, Connective Tissue Massage, Neuromuscular Massage (Trigger Points), John Barnes Myofascial Release and Manual Lymph Drainage. View our Massage and Manual Therapy Techniques Page for more information.
Is a prescription required?
No, with the exception of No-Fault who require a prescription for billing purposes as well as private insurance companies that the patient may be reimbursed from. However, a script is always helpful, so that we know exactly what you recommend and for which diagnosis. Massage therapists may provide services that lead to improved health and muscle function, but they do not diagnose medical diseases or disorders. They evaluate patients/clients in terms of health and disease in order to know what massage technique should be used and when to make referrals to other health care practitioners.
What credentials do New York licensed massage therapists have?
New York licensed massage therapists have completed a massage training program, including the following: · courses in anatomy, physiology, neurology, myology, pathology, hygiene, first aid, CPR, and infection control procedures · course work, training and practice in the theory and techniques of both oriental and western massage. In addition, New York massage therapists have passed a State licensing examination. Continued Education is mandated by NYS and at Hands On, we often require additional certifications.
Before and During Session

We will discuss your progress, how you are...

Visit Page

Defining The Difference

Very often there can be a fine line bet...

Visit Page

Forms

NYS law states that we must maintain a record for each patient...

Visit Page
JB Myofascial

We are proud to offer the same renowned technique that...

Visit Page

Breast Health Therapy

We reserve time especially for...

Visit Page

Therapy Techniques

These techniques allow the fascia to release and...

Visit Page
manual lymph drainage

for inflammation, detoxification of soft tissue and organs, alleviation of pain and more...

Visit Page

Hands On Policies

We reserve time especially for you. Unless you...

Visit Page
Searching for medical massage therapy near me? Seeking out the best rated and reviewed advanced medical massage therapy on Long Island? You have come to the right place! Please don't hesitate to call or text us with any questions or concerns. We will have you fill out an intake form and review your medical history to help determine the best medical massage therapy, restorative techniques or program for you. Even if you don't have pain, but you have tension or tightness, swelling or soreness or maybe you just don't feel like yourself, give us a call today! We accept NYSHIP out of network benefits and also we accept No-fault insurance as well!
Medical Massage Therapy
Pain. Injury. Disease
Focusing on specific areas for specific reasons
Advanced Medical Massage and restorative techniques to re-educate the muscle, fascia and more.
No-Fault Insurance and NYSHIP accepted
Many insurance companies are reimbursing clients. Call yours!
Centrally located in Commack, Suffolk County, Long Island, near me