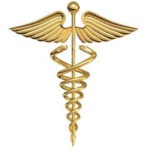 Medical Professional Frequently Asked Questions
Who are massage therapists?
Massage therapists are licensed health professionals who apply a variety of scientifically developed massage techniques to the soft tissue of the body to improve muscle tone and circulation. Massage therapists work to enhance well-being, reduce the physical and mental effects of stress and tension, prevent disease, and restore health.
Does Hands On accept insurance?
We accept no-fault insurance and in addition, many insurance companies are now reimbursing patients for medical massage and myofascial release. The patient should contact their insurance carrier and find out if MFR, procedure code 97140 or Massage Therapy, procedure code 97124 is covered when given by a Licensed Massage Therapist. If so, let us know so we can discuss the proper paperwork needed.
How do I determine what type of massage therapy my patients should have and whether they need to see someone who specializes in a particular massage technique?
The best approach is to find a qualified, professional massage therapist who can determine and/or recommend massage appropriate for the situation. You can always count on Hands On to offer a diverse range of services or to refer when necessary.
What does a massage therapist do that a physical therapist usually does not?
Massage Therapists focus on the normalization of soft tissues affected by stress, injury, and illness through the use of manual techniques that improve circulation, enhance muscular relaxation, relieve pain, reduce stress or promote health and well- being. These techniques may include, but are not limited to soft tissue manipulation, active and passive stretching, myofascial release and trigger point therapy. Application of hot and cold therapies is permitted when necessary. Massage Therapy does not consist of strengthening the muscles or exercise. Licensed Massage Therapists do not diagnose, however they may include assessments, such as a range of motion evaluation, in order to monitor changes and or goals. Massage therapists have extensive training specific to their field. Physical therapists have training in basic massage, but not the specialized education of massage therapists.
Does the patient have to completely disrobe?
Some forms of massage may be performed with the patient fully clothed.
What techniques do massage therapists use at HOHCMT?
Our Massage therapists use many different massage techniques and methods. These include the following, among others: Medical Massage, Swedish/European Massage, Connective Tissue Massage, Neuromuscular Massage (Trigger Points), John Barnes Myofascial Release and Manual Lymph Drainage. View our Massage and Manual Therapy Techniques Page for more information.
Is a prescription required?
No, with the exception of No-Fault who require a prescription for billing purposes as well as private insurance companies that the patient may be reimbursed from. However, a script is always helpful, so that we know exactly what you recommend and for which diagnosis. Massage therapists may provide services that lead to improved health and muscle function, but they do not diagnose medical diseases or disorders. They evaluate patients/clients in terms of health and disease in order to know what massage technique should be used and when to make referrals to other health care practitioners.
What credentials do New York licensed massage therapists have?
New York licensed massage therapists have completed a massage training program, including the following: · courses in anatomy, physiology, neurology, myology, pathology, hygiene, first aid, CPR, and infection control procedures · course work, training and practice in the theory and techniques of both oriental and western massage. In addition, New York massage therapists have passed a State licensing examination. Continued Education is mandated by NYS and at Hands On, we often require additional certifications.